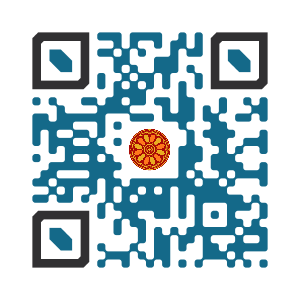 Saba Sami Al-Ali, Nawar Sami Al-Ali (Department of Architecture, College of Engineering, Al Nahrain University, IRAQ ).

Disciplinary: Architecture (Architectural Heritage, Architectural Conservation of Built Heritage), Islamic and Mosque Studies, Middle East Urban History, History of Architecture.
DOI: 10.14456/ITJEMAST.2020.243
Keywords: Historic Architecture; Heritage mosque conservation; Architecture semiotics; Mosque significations; Suq el Ghazl; Mosque type; Mohamad Makya; Mosque architecture.
Abstract
Several studies on the architecture of mosques tend to raise two inter-connected aspects: form and meaning, a correlation that had shaped, throughout time, the characteristics of the architectural type of the mosque. This study sheds light on a distinct approach towards this relationship, through a framework of heritage conservation and urban renewal. It analyzes the Khulafaa Mosque (1961) in the historic center of Baghdad by the Iraqi architect Mohamed Makiya who incorporated into his design the 12th-century minaret of Suq el Ghazl, the only fragment left from the medieval Abbasid mosque that once stood there. The study adopts a structuralist-semantic approach to reveal the transformation of meanings in this mosque on two levels. The first level is the denoted meaning of modern technology achieved through disarticulating the compositional relations of elements. The second level is the connoted implicit meanings of belonging connected to the historical fragment, the minaret, realized through reconfiguring the mosque's typological relations. This study considers such potentials of meanings' transformation in inspiring other attempts at activating historical fragments for sizeable urban renewal projects.
Paper ID: 11A12R
Cite this article:
Al-Ali, S.S., Al-Ali, N.S. (2020). ARCHITECTURAL HERITAGE FRAGMENTS AS CATALYST FOR MEANING TRANSFORMATION: CASE IN THE TRADITIONAL CENTER OF BAGHDAD. International Transaction Journal of Engineering, Management, & Applied Sciences & Technologies, 11(12), 11A12R, 1-14.