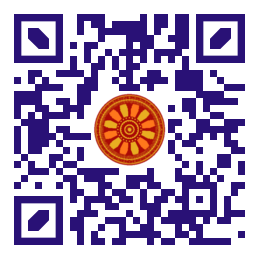 Khetsophon Phinyo, Puttipol Dumrongchai (Department of Civil Engineering, Faculty of Engineering, Chiang Mai University, 50200, THAILAND),
Chawis Srimanee (Department of Geography, Faculty of Social Sciences, Chiang Mai University, 50200, THAILAND),
Boonsap Witchayangkoon (Department of Civil Engineering, Thammasat School of Engineering, Thammasat University, 12120, THAILAND).

Disciplinary: Geodetic & Surveying Engineering, Spatial Information Engineering & Technology.
doi: 10.14456/ITJEMAST.2021.105
Keywords: Geoid; GNSS; Least-Squares Collocation; Leveling; THAI17G; Airborne gravity data; Geoid undulation; Local geoid model; Orthometric height; Gravimetric geoid model.
Abstract
The local geoid model of Thailand, THAI17G, developed in the corroboration project between the Royal Thai Survey and Chiang Mai University, relied on terrestrial and airborne gravitational data during 2015-2017. We evaluated the model using the 100 GNSS/Levelling control stations, showing the standard deviation of height accuracy at ±5.8cm. The height determination in Thailand referred to the mean sea level at the Ko Lak vertical datum. To align THAI17G with the orthometric height determination from GNSS, we required a conversion surface that connected THAI17G to Ko Lak 1915 vertical datum using 299 GNSS/Leveling stations. This research aims to study the least-squares collocation (LSC) with parameters as the surface conversion technique for geoid model improvement. LSC with parameters is an interpolation method that properly integrates two types of data with different statistical properties, THAI17G and 299 GNSS/Levelling co-point stations of geoid undulation. The polynomial technique was used to defined tilt and bias as optional parameters for LSC at every co-points. We evaluated three types of covariance functions to be optimally used for the collocations. The study result showed that the geoid model using LSC with parameters and Gaussian (exponential) covariance function yielded the most improvement of standard deviation ±3.7cm. In comparison, the ordinary LSC and the EGM2008 provided the standard deviations ±3.9cm and ±10.5cm, respectively.
Paper ID: 12A5U
Cite this article:
Phinyo, K., Dumrongchai, P., Srimanee, C. and Witchayangkoon, B. (2021). Methodology of Local Geoid Improvement Using Least-Squares Collocation with Parameters and an Optimal Covariance Function. International Transaction Journal of Engineering, Management, & Applied Sciences & Technologies, 12(5), 12A5U, 1-10. http://doi.org/10.14456/ITJEMAST.2021.105