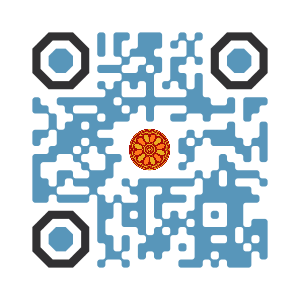 R.A. Maximov, Yu.A. Kiselev, N.V. Likhacheva (Department of Barley Breeding, Federal State Budget Scientific Institution Ural Federal Agrarian Research Center Ural Branch of the Russian Academy of Sciences, 620142, 112A Belinskogo Str., Yekaterinburg, RUSSIAN FEDERATION).

Disciplinary: Agricultural and Crop Sciences.
DOI: 10.14456/ITJEMAST.2020.284
Keywords: Adaptive capacity of barley; Barley selection; Stability of yield; Ecological plasticity; Barley yield
Abstract
The article shows the reaction of spring barley varieties to the meteorological conditions of The South-West of the Sverdlovsk region (2011-2019) in terms of grain yield. Of the 224 collectible varieties, 15 were selected. Based on Ebehart and Russel (1966) methodology, the most responsive to improvements in cultivation conditions, or plastic varieties are identified: Nevada, Farmer, Abava, Cecilia, Mona, Jaromir, Nur, and Sonet, which have ecological plasticity (Bi) more than 1. There are significant advantages of several genotypes that are most adaptive to the weather conditions of the region including Nevada, Vorsinsky, Farmer, and Omski 95 (common adaptive capability (CACi or vi) 0.15-0.31, according to Kilchevsky and Khotyleva (1985)). The high degree of stability of the reaction was in the Acha variety ( σ2CACi 2.26; relative stability of yield (Sgi) 33.1%). To achieve an optimal balance in the selection of productivity and stability, the parameter SGI (selection value of the genotype) is used. In our experience, the following varieties were distinguished by this parameter: Nevada (3.31), Omski 95 (3.31), and Acha (3.20). Nevada and Omski 95 combine a high adaptive capacity to the agro-climatic conditions of the region (vi 0.15-0.31) and relative stability of yield (Sgi 33.6-35.3%), also, Nevada belongs to the plastic varieties (Bi ≥ 1). Among the selection-valuable varieties, Acha is the least adaptive to local conditions, as characterized by the most stable yield (Sgi 31.1%).
Paper ID: 11A14Q
Cite this article:
Maximov, R.A., Kiselev, Yu.A., Likhacheva, N.V. (2020). Estimation of Homeostatic Parameters of Barley Varieties Collection in the Conditions of the Northern Forest-Steppe of Sverdlovsk Region. International Transaction Journal of Engineering, Management, & Applied Sciences & Technologies, 11(14), 11A14Q, 1-6. http://doi.org/10.14456/ITJEMAST.2020.284