:: Vol.1(4) (October 2012)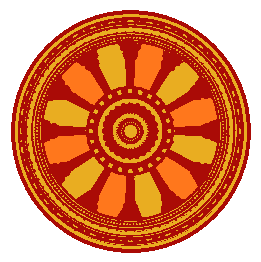 :: American Transactions on Engineering & Applied Sciences

http://TuEngr.com/ATEAS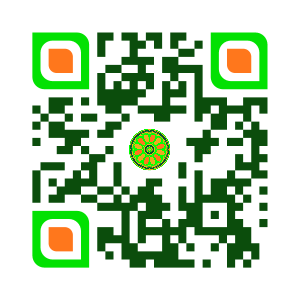 Cover V1(4) October 2012

ISSN 2229-1652
eISSN 2229-1660

FEATURE PEER-REVIEWED ARTICLES
Buket Metin *, and Aslihan Tavil (

Department of Architecture, Faculty of Architecture, Istanbul Technical University, TURKEY

) 
Keywords: External wall; Construction technique; Construction process; Environmental assessment; Database model. 

Abstract
Sustainability assessment tools and certification systems generally assess environmental impacts of buildings in use phase. Nevertheless, the tools and systems often ignored the interaction between building construction process and the environment. However, we should take environmental impacts of buildings into account during design process not only considering use phase but also by making decisions related to construction activities. In this study, the author introduces an approach for external wall systems, which aims to reduce environmental impacts of construction process by taking decisions in design process. Within the scope of the method, the author developed a database based on a proposed assessment system for selecting and comparing construction techniques of external walls to reduce environmental impacts of construction process.

Mohammed Salem Bakhlah * and Ahmad Sanusi Hassan (

School of Housing Building and Planning, Universiti Sains Malaysia, MALAYSIA

) 
Keywords: Roof colour; Roof colour modification; Surface temperature; Energy consumption 

Abstract
This study discusses on minimising indoor temperature in hot and dry climate by application of roof colours. The problem is that most architects today do not emphasized on the effect of the roof colour and its importance to reduce the indoor air temperature in the building design. No study so far is conducted to determine the reduction of indoor temperature using white roof colour in mud-brick houses as a case study in a hot and dry climate in Hadhramout, Yemen. The survey was conducted in two phases, first: measurements before painting with white colour for continuously four days' and after painting with white colour for another four days' period. The measurements of air temperature were taken at every 3 hours interval in a day on July 2011. The results obtained show that white colour is able to reduce the indoor air temperature from 0.1 to 2.3°C. The indoor surface temperature besides is decreases from 0.8 to 3.9°C, while the outdoor surface temperature has a high reduction ranging from 2.5°C at night to 22.8°C at noon. White roof colour has a significant effect in reducing the indoor air temperature due to the decrease on outdoor and indoor roof surface temperature as well as the indoor air temperature.

Seyed Mohammad Hossein Ayatollahi * (

Department of Architecture, School of Art & Architecture, Yazd University, Yazd, IRAN

) 
Keywords: Solar Saving; Passive Heating; Passive cooling; Residential satisfaction. 

Abstract
Yazd, a desert city located in the center of Iran has very long and fantastic history of coordination with nature to cope with very harsh climate of the region. Two, three or four sided traditional courtyard houses considered as the best prototype of sustainable architecture, which few follow logically. This paper presents traditional concepts using a passive solar house designed and built by present author in 2001. The research evaluated the family reactions, positive and negative aspects and performance features of the house under the concept of "post occupancy evaluation". The results indicated that family likes and dislikes are about the negative feeling of the cool draft in the sitting area, good lighting and views, some acoustical problems and positive feeling of cool air from the cold sunken courtyard. In general, the positive reflections of the family were much more than negative aspects.

Fadli Arabi *, Elina Mohd Husini, and Mohd Zin Kandar (

Department of Research and Post Graduate Study, Faculty of Built Environment, Universiti Teknologi Malaysia, Skudai, Johor Bahru, Johor, MALAYSIA

) 
Keywords: Passive Design Strategies Daylight; Visual Comfort; Glare Discomfort; Window Opening. 

Abstract
Starting in 2009 the government of Malaysia has stipulated that all government offices building to be incorporated with sustainable design features. However, the questions on the design still ponders and requires a research especially in the adoption of passive design strategies whether they have met the occupant visual comfort and taken all the consideration on the penetration of daylight. Qualitative survey has been conducted on the occupant's perception toward visual comfort in selected working space and by using DAYSIM simulation to obtain an explicit comparison on the effect of glare inside the room to verify the survey analysis done earlier. Finding from the survey showed that 61.2% of the respondents agreed that there is glare from the windows of the office and 52.2% respondent agreed that internal shading reduced the discomfort glare from the windows. The research will be useful as basic recommendation on the indoor comfort environment especially for the occupant visual comfort in designing a government office building. 



Previous: Vol 1(3) July 2012 ......... Next: Vol 2(1) January 2013


Call-for-Papers
Call-for-Scientific Papers
Call-for-Research Papers: ATEAS invites you to submit high quality papers for full peer-review and possible publication in areas pertaining engineering, science, management and technology, especially interdisciplinary/cross-disciplinary/multidisciplinary subjects.

To publish your work in the next available issue, your manuscripts together with copyright transfer document signed by all authors  can be submitted via email to Eic @ TuEngr.com (no space between). (please see all detail from Instructions for Authors)


Publication and peer-reviewed process:
After the peer-review process (4-10 weeks), articles will be on-line published in the available next issue.  However, the American Transactions on Engineering, & Applied Sciences  cannot guarantee the exact publication time as the process may take longer time, subject to peer-review approval and adjustment of the submitted articles.




.


:: 2012 Rights Reserved
:: American Transactions on Engineering and Applied Sciences