:: Vol.3(2) (April 2014)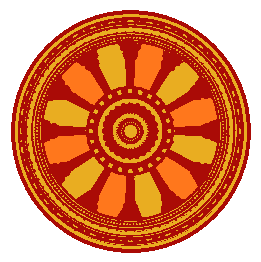 :: American Transactions on Engineering & Applied Sciences

http://TuEngr.com/ATEAS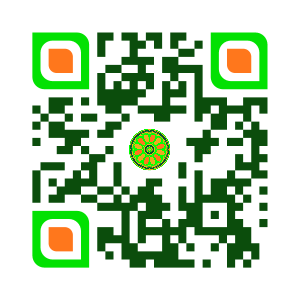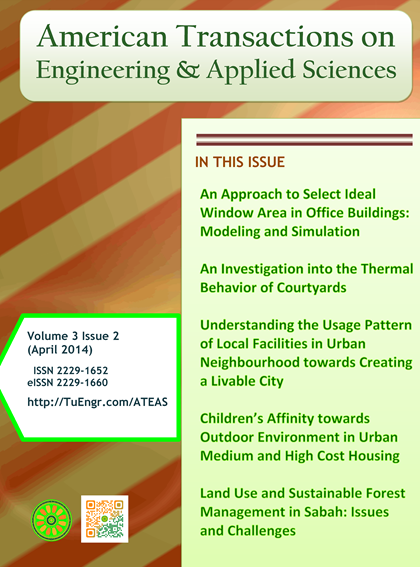 Cover V3(2) April 2014


ISSN 2229-1652
eISSN 2229-1660

FEATURE PEER-REVIEWED ARTICLES
Najib Taher Al-Ashwal * (

School of Housing, Building and Planning, Universiti Sains Malaysia, MALAYSIA

), Ismail Mohammed Budaiwi (

Architectural Engineering Department, King Fahd University of Petroleum & Minerals , SAUDI ARABIA

), and Ahmad Sanusi Hassan (

School of Housing, Building and Planning, Universiti Sains Malaysia, MALAYSIA

) 
Keywords: Daylight Integration; Energy Efficiency; Window to Wall Ratio (WWR). 

Abstract
In office buildings, it is required to provide high level quality for indoor environment. Unfortunately, providing and maintaining acceptable indoor environment conditions is normally connected with increase in energy consumption. Artificial lighting system is found to be a major energy consumer in office buildings. The utilization of natural lighting will not only reduce energy consumption but also improve space lighting condition due to daylight properties. Large windows will allow more daylight to the space but large glazed area may also increase heat gain or loss. It required specifying window to wall ratio (WWR) where there is a balance between lighting conditions and energy consumption. Therefore, the main objective of this paper is to present an approach that provides assistance for designers to select window area concerning energy efficient integration between dayilighting and artificial lighting in office buildings in hot-humid climate. VisualDOE software is used in this study and It is found that selecting proper window area can result in potential energy savings in lighting up to 54% and total energy savings ranged from 10% to 19%.

Tofigh Tabesh * (

Department of Building Science, Faculty of Architecture, Istanbul Technical University, TURKEY

), Begum Sertyesilisik (

School of the Built Environment, Liverpool John Moores University, UK

) 
Keywords: Thermal comfort; Office Buildings; Material Type; Climate Simulation. 

Abstract
Buildings have been recognized as major energy consumers. Courtyards, as significant architectural elements affecting lighting, as well as heating and cooling, can affect buildings energy consumption. This research aims to examine thermal performance of material type used on courtyard adjacent space. Following the literature survey, analyses will be carried out using DesignBuilder/Energyplus. In this simulation, different climates in Turkey have been taken into account. The research gives valuable feedback to professionals and academicians especially with respect to the effect of the courtyard adjacent spaces material on the energy performance. The findings are expected to help increase in energy efficiency and thermal comfort as well as decrease in CO2 emission.

Wan Nurul Mardiah WAN MOHD RANI (

Department of Management, Science and Design, UTM Razak School of Engineering and Advanced Technology, Universiti Teknologi Malaysia, Kuala Lumpur, MALAYSIA

) 
Keywords: Urban Form; Social sustainability; Living quality. 

Abstract
Local facilities in residential neighbourhood play an important role towards the social sustainability of the local residents. Provision of local facilities has significant impact on enabling, sustaining and enhancing societal living conditions and improving quality of living. This denotes the importance of the provision of local facilities to the local residents to create a livable city. In Malaysia, through the development plans, zonings for the local services and facilities provide an important impact on the availability of these services within a neighbourhood. Issues concerning local facilities in urban neighbourhood often revolve around the quality and catchment area, usage pattern and its accessibility. Preliminary findings of the study expose local issues and problems related to the access and its usage of facilities within the residential neighborhoods which corresponds to the issues highlighted in the National Urban Policy (NUP) (Federal Department of Town and Country Planning Peninsular Malaysia, 2006). Following this, through a face-to-face household questionnaire survey, the researcher gathers information on the usage pattern in terms of frequency of use, mode of transportation used, perceptions towards quality and satisfaction of the local facilities.

Nor Diyana Mustapa *, Nor Zarifah Maliki (

School of Housing, Building and Plannning, Universiti Sains Malaysia, Pulau Pinang, MALAYSIA

) 
Keywords: Outdoor environment; Natural surroundings; Urban Area. 

Abstract
This study explored children's affinity towards outdoor environment in medium and high cost housing in an urban area. Frequency of children using the outdoor environment to play, preference of places and their activities were investigated to understand their affinity towards the outdoor environment. Questionnaires and interviews with 70 parents who have children aged between 6-12 years old found that children still have affinity to play in the outdoor environment but the number is higher in high cost housing. Meanwhile, observations about preference of places and activities revealed that children from medium cost housing are more explorative in using the outdoor environment to play. The differences between children using the outdoor environment for both housing will be discussed. The study highlights the importance of providing options of places with rich natural surroundings that offer a variety of opportunities for children to explore. This will inadvertently increase children's affinity to play outdoors.

Normah Abdul Latip *, and Nurwati Badarulzaman (

School of Housing, Building and Plannning, Universiti Sains Malaysia, Pulau Pinang, MALAYSIA

) 
Keywords: Sustainable Forest Management; Environmental Conservation; Sustainable Agriculture; Stakeholder Participation. 

Abstract
Since 1992, when the first United Nations' Earth Summit was held in Rio de Janeiro, sustainable forest management (SFM) has been increasingly used to maintain a balance between social, economic and environmental development. In line with this, the successful implementation of SFM depends in large measure on the involvement of all the stakeholders. However, in the Lower Kinabatangan area, not all the stakeholders, especially the local community, are involved in the decision making process when it comes to forest management. The primary objective of this research is to explore the views of the three major stakeholders (Government, Private Sector and Local Community) with regard to issues concerning the environment, the current methods of forest management and the factors that are having an impact on SFM in Lower Kinabatangan. The quantitative method was used in this research and the data was obtained through questionnaires which were distributed to a stratified sample of the target population of stakeholders. Of the 160 questionnaires that were distributed, 115 or 56% of them were returned. The data analysis revealed some similarities and differences in the viewpoints of the stakeholders. It was found from this research that the majority of the respondents were in favour of improving forest management as a way to solve the environmental issues that have arisen in Lower Kinabatangan.
Previous: Vol 3(1) January 2014 ......... Next: Vol 3(3) July 2014

Call-for-Papers
Call-for-Scientific Papers
Call-for-Research Papers: ATEAS invites you to submit high quality papers for full peer-review and possible publication in areas pertaining engineering, science, management and technology, especially interdisciplinary/cross-disciplinary/multidisciplinary subjects.

To publish your work in the next available issue, your manuscripts together with copyright transfer document signed by all authors  can be submitted via email to Eic @ TuEngr.com (no space between). (please see all detail from Instructions for Authors)


Publication and peer-reviewed process:
After the peer-review process (4-10 weeks), articles will be on-line published in the available next issue.  However, the American Transactions on Engineering, & Applied Sciences  cannot guarantee the exact publication time as the process may take longer time, subject to peer-review approval and adjustment of the submitted articles.

:: 2014 Rights Reserved
:: American Transactions on Engineering and Applied Sciences